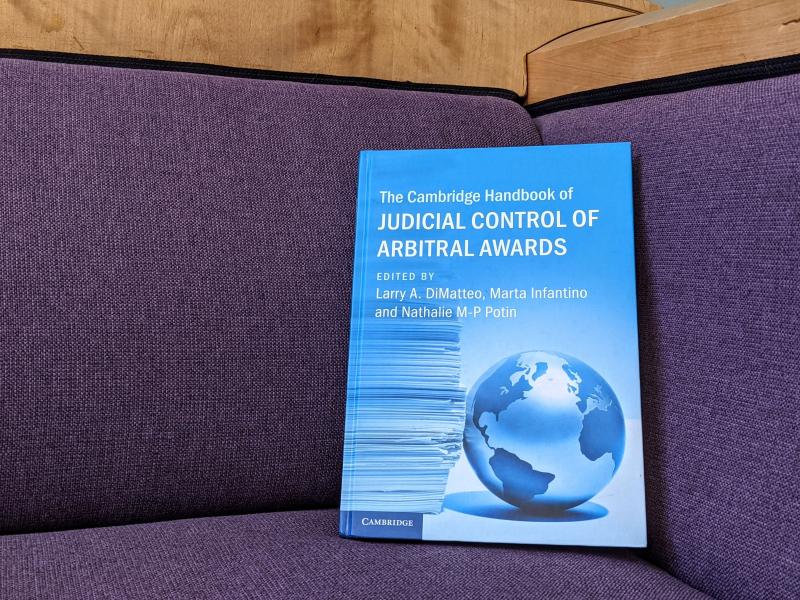 Arbitration
News
Impartial arbitrators and arbitrability – how do those work in Germany?
21 January 2021
In April 2019, back in the days when real-life conferences were still happening, our very own Joseph Schwartz spoke at the Université catholique de Lyon Symposium about Arbitration in Germany.

In a more pandemic-friendly fashion, the participants' contributions have now found their way into writing in the newly published work "The Cambridge Handbook of Judicial Control of Arbitral Awards", edited by Larry DiMatteo, Marta Infantino and Dr. Nathalie Potin, FCIArb.
In the chapter on Arbitration in Germany, Joseph Schwartz gives an overview over the most relevant aspects of judicial control over arbitral awards, such as the arbitrator's independence and impartiality, as well as the arbitrability and enforceability of awards.
Click the link below to the newly released book
---
---
Über den Autor
---
About Wagner Arbitration
The law firm WAGNER Arbitration has its offices in Berlin and specializes in dispute resolution with a focus on arbitration. In addition, the firm offers comprehensive counseling services related to domestic and international business disputes and transactions.