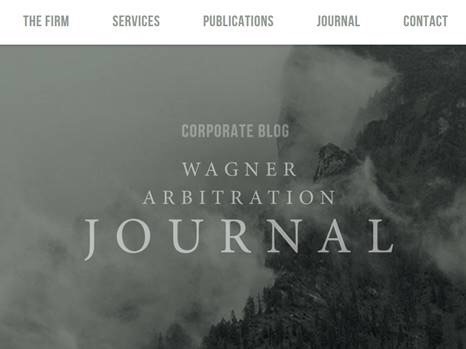 News
Introducing the WagArb Journal
7 April 2017
As of this week, our Wagner Arbitration Journal is live and kicking. You could say that it is a corporate blog but it is more like a diary.
The idea is of keeping you informed about who we are, what we do and what we stand for in words and pictures.
We do also invite guest contributions on topics that we deal with or otherwise appear important to us in our daily practice.
The publications will mostly be in English and occasionally in German. We will continue to provide updates on LinkedIn and Instagram and look forward to keeping in touch.
---
---
About Wagner Arbitration
The law firm WAGNER Arbitration has its offices in Berlin and specializes in dispute resolution with a focus on arbitration. In addition, the firm offers comprehensive counseling services related to domestic and international business disputes and transactions.