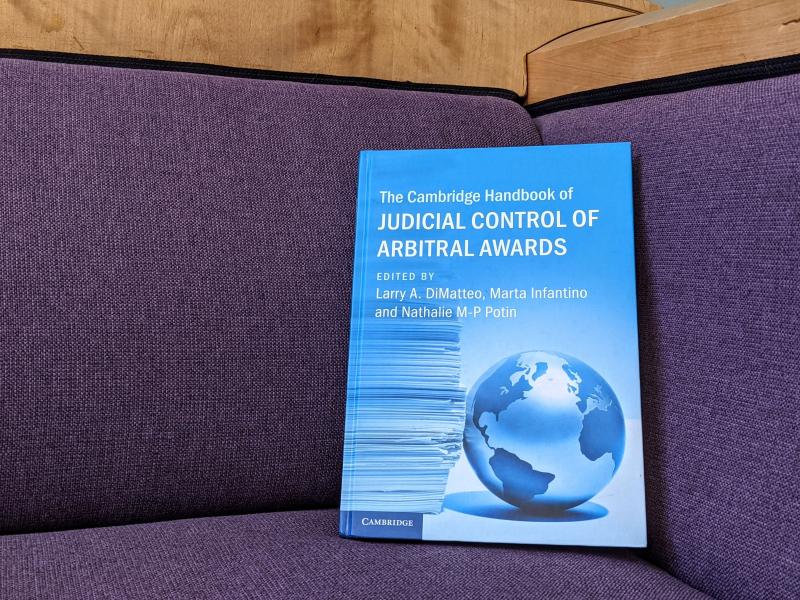 Arbitration
News
Impartial arbitrators and arbitrability – how do those work in Germany?
21. Januar 2021
In April 2019, back in the days when real-life conferences were still happening, our very own Joseph Schwartz spoke at the Université catholique de Lyon Symposium about Arbitration in Germany.

In a more pandemic-friendly fashion, the participants' contributions have now found their way into writing in the newly published work "The Cambridge Handbook of Judicial Control of Arbitral Awards", edited by Larry DiMatteo, Marta Infantino and Dr. Nathalie Potin, FCIArb.
In the chapter on Arbitration in Germany, Joseph Schwartz gives an overview over the most relevant aspects of judicial control over arbitral awards, such as the arbitrator's independence and impartiality, as well as the arbitrability and enforceability of awards.
Click the link below to the newly released book
---
---
Über den Autor
---
Über Wagner Arbitration
Die Kanzlei WAGNER Arbitration hat ihren Sitz in Berlin und ist auf gerichtliche und außergerichtliche Streitbeilegung mit Schwerpunkt Schiedsgerichtsbarkeit spezialisiert. Eine weitere Kernkompetenz ist die Beratung im nationalen und internationalen Wirtschaftsrecht.
Seit der Gründung im Jahr 2013 steht WAGNER Arbitration als kompakte Einheit für ein Höchstmaß an Vertraulichkeit und persönlichem, lösungsorientiertem Engagement. Dank unserer Mehrsprachigkeit und unseres weltweiten und interdisziplinären Netzwerks können wir komplexe Wirtschaftsstreitigkeiten und Transaktionen umfassend auf Deutsch, Englisch und Französisch betreuen.