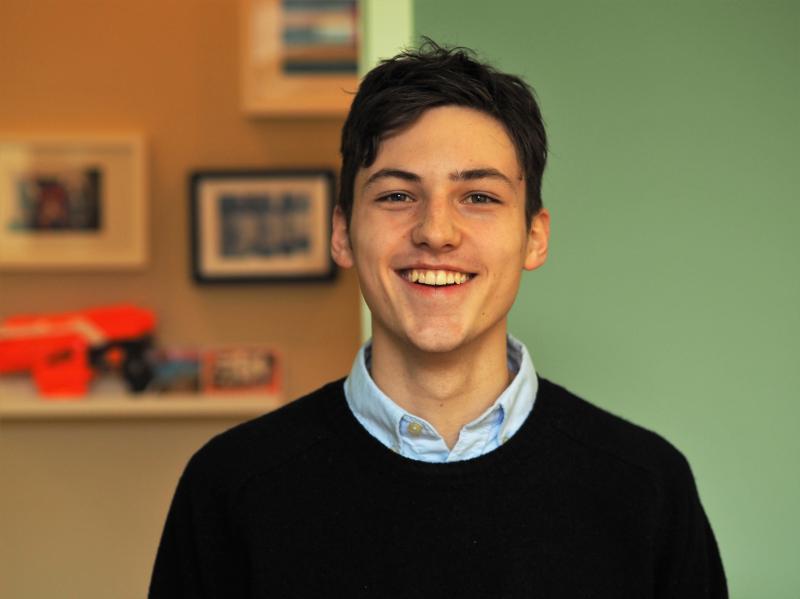 News
Mer stonn' zo Dir!
11. Februar 2020
Johann Neukirch is our new intern from this week on and will be with us for the next two months.
Johann studies law at the University of Cologne, where he works as a student research assistant at the chair for criminal law and criminal procedure law of Prof. Dr. Dr. Rostalski. He participated in the first moot court on a federal level in the field of criminal law, winning the competition and earning a special mention as speaker in the process. Johann has already gathered considerable experience abroad. After graduating from high school, he spent a voluntary social year in Tuxtla Gutiérrez, Mexico, where he worked for Fundación Granito de Arena, an organization dedicated to childcare; and a few years earlier, he lived in Chicago for half a year as a high-school student.
Despite moving out of Cologne and to Berlin when merely six months old, Johann is and always has been an ardent supporter of the 1. FC Köln GmbH & Co. KGaA, remaining faithful to the club through its ups and (quite a lot of) downs. We are happy that Johann has joined us, and warmly welcome him to the team!
---
---
Über Wagner Arbitration
Die Kanzlei WAGNER Arbitration hat ihren Sitz in Berlin und ist auf gerichtliche und außergerichtliche Streitbeilegung mit Schwerpunkt Schiedsgerichtsbarkeit spezialisiert. Eine weitere Kernkompetenz ist die Beratung im nationalen und internationalen Wirtschaftsrecht.
Seit der Gründung im Jahr 2013 steht WAGNER Arbitration als kompakte Einheit für ein Höchstmaß an Vertraulichkeit und persönlichem, lösungsorientiertem Engagement. Dank unserer Mehrsprachigkeit und unseres weltweiten und interdisziplinären Netzwerks können wir komplexe Wirtschaftsstreitigkeiten und Transaktionen umfassend auf Deutsch, Englisch und Französisch betreuen.