Commercial Arbitration
Commercial arbitration is a process of resolving disputes through independent tribunals rather than through state courts. It is a flexible and efficient way to resolve disputes, and it can often lead to faster and less expensive outcomes than traditional litigation.
Our Experience
Commercial arbitration is one of our core competencies. Our firm has extensive experience in commercial arbitration across a wide range of industries and business sectors, where we represent clients under all major arbitration rules (ICC, UNCITRAL, SCC, DIS and more).
Given our focus on commercial and corporate law and our track record in drafting commercial contracts and assisting in business transactions, we are highly experienced in commercial and corporate disputes, including international sales, distribution, Post M&A, PE & VC.
Our Offer
Our services in commercial arbitration include:
Pre-arbitral legal advice, such as preparation of legal opinions
Coordination with third party funders (if required)
Representation in arbitral proceedings
Ancillary counselling services to law firms in Germany and other jurisdictions, e.g. as co-counsel and expert
Counsel services in arbitration-related state court proceedings, including representation during annulment and enforcement proceedings.
Arbitrator services as co-arbitrator, sole arbitrator and chair of the tribunal
If you have questions about commercial arbitration or if you are facing a dispute that you believe could be resolved through arbitration, please get in touch. We are also experienced lecturers in the field and are more than happy to provide your inhouse team with general briefings or trainings.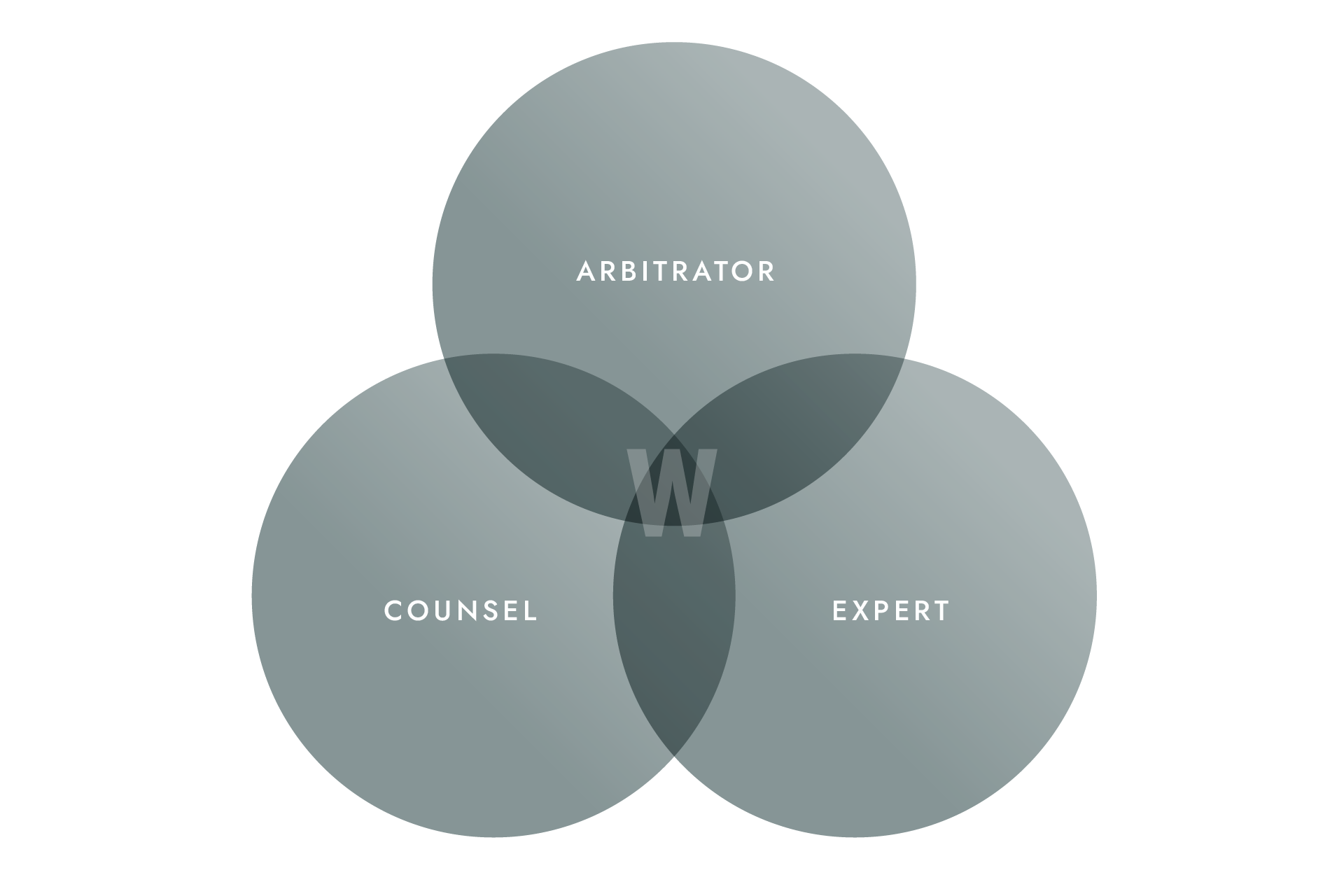 Our experts for all commercial arbitration matters stand ready to assist you.
With over 15 years of practice, Philipp K. Wagner brings a wealth of experience and a personal touch to the world of dispute resolution, with his work as an arbitration practitioner spanning multiple arbitral institutions across various industries and legal fields, with a particular focus on commercial and corporate law.
Next to his legal and economic expertise, Joseph Schwartz has a strong passion and understanding for technology, which includes IT, technical and construction/engineering matters, which he regularly uses as arbitrator, party counsel and advisor.
Julian is a dedicated German attorney specializing in complex commercial and corporate arbitration, fluent in English, Portuguese, and German, leading the Brazilian Desk for cross-border disputes and market entries.
Petrit Elshani is a Kosovo-admitted attorney, specializes in all matters of investment arbitration and international commercial arbitration, and is particularly skilled in investor-State arbitrations, having advised both investors and States in complex, high-stakes disputes.
Sophie is a German attorney, specializing in both commercial and investment arbitration. Sophie has a particular interest in public international and European law, transatlantic issues and German-Italian relations.
Florian Dupuy advises clients in all matters of international arbitration and public international law, and as the head of the firm's investment arbitration practice, has represented both States and investors in high-stakes disputes.
Laura Halonen has been a Solicitor of the Supreme Court of England and Wales since 2005. Prior to joining WAGNER Arbitration in 2019, she worked for over a decade for leading international law firms in London, Paris and Geneva (where she was a member of the local bar as a foreign lawyer). She studied law at the University of Oxford (BCL 2009 and MA (Jurisp) (Oxon) 2001)
Here are some of our most relevant engagements
International post M&A-Dispute (ICC Arbitration)
Counsel to a Polish party in ICC arbitration proceedings and out-of-court negotiations in a post-M&A dispute relating to a 190m EUR transaction
Domestic dispute over the invalidity of the arbitration agreement under Sec. 1032 (2) ZPO (Germany)
Counsel to a US-American provider of co-working spaces in an application regarding the invalidity of the arbitration agreement under Sec. 1032 (2) ZPO
International aviation dispute (ICC Arbitration)
Counsel to a Cypriot aircraft owner against the operator in a tax and customs-related dispute (ICC Arbitration)
International dispute over claims relating to a Croatian Port / Shipyard (ICC Arbitration)
Counsel to a German engineering company in a dispute with a Croatian Port / Shipyard Operator in a dispute (ICC Arbitration) relating to commercial, engineering and construction matters
International post-M&A dispute (DIS Arbitration)
Counsel to a wind park project developer in a dispute with the buyer / post-M&A dispute (DIS Arbitration)
International pharma dispute (ICC Arbitration)
Counsel to a pharmaceutical clinical research organization (CRO) in a dispute with their contractor (ICC Arbitration)