International Contracts
Our International Contracts practice includes selected matters of international business law with a focus on commercial and corporate law. Contracts should be concise and comprehensive and as smart and collaborative as possible.
Our Experience
Our firm has nearly 20 years of expertise in international business law, including mergers and acquisitions (M&A), joint ventures, and private equity and venture capital investments. We have particular experience in the real estate and various technology sectors and have represented clients in a wide range of domestic and cross-border transactions through all relevant stages.
We have also been assisting assist our clients in various industries in drafting and negotiating international trade contracts and terms with a special expertise in trade and corporate law, international sales law (CISG) and commercial real estate law.
Our Offer
Transactions, joint ventures, and investments: our services in M&A transactions, joint ventures and investments cover all stages of the envisaged transaction. We help in drafting term sheets, carry out and structure due diligence processes, draft relevant contracts and assist in contract negotiations until closing.
Trade contracts and terms: we draft international trade contracts and terms under various legal systems and for various industries. Our aim is to make contracts simple and comprehensive and not to overload documents with content that is covered by the applicable law.
Corporate law: in addition to our transactional work, we also advise selected clients on a wide range of other international business law issues, including corporate governance, regulatory compliance, and dispute resolution.
We are experienced lecturers in the field and are more than happy to provide your inhouse team with general briefings or trainings.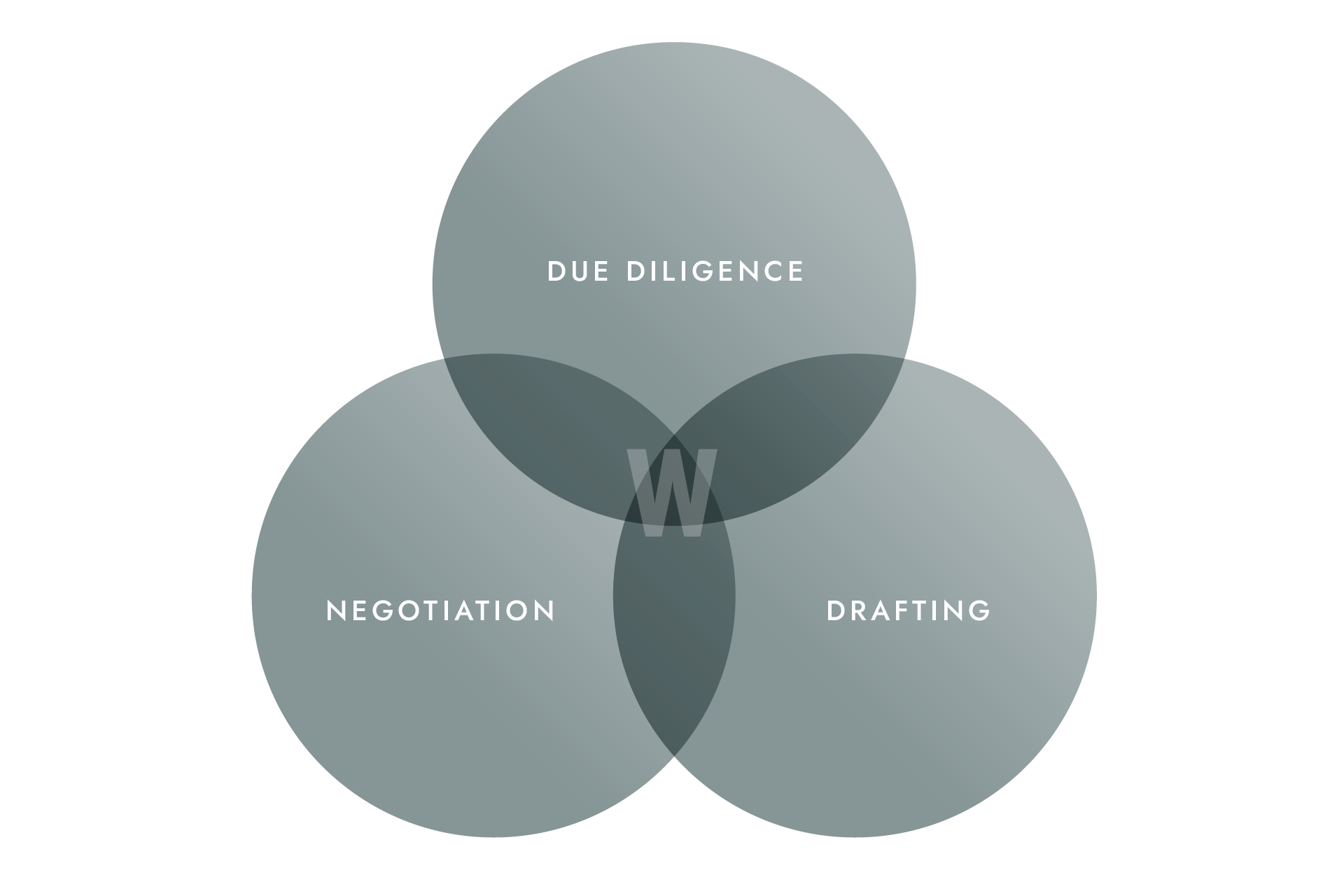 Our experts for international business law matters stand ready to assist you.
With over 15 years of practice, Philipp K. Wagner brings a wealth of experience and a personal touch to the world of dispute resolution, with his work as an arbitration practitioner spanning multiple arbitral institutions across various industries and legal fields, with a particular focus on commercial and corporate law.
Next to his legal and economic expertise, Joseph Schwartz has a strong passion and understanding for technology, which includes IT, technical and construction/engineering matters, which he regularly uses as arbitrator, party counsel and advisor.
Julian is a dedicated German attorney specializing in complex commercial and corporate arbitration, fluent in English, Portuguese, and German, leading the Brazilian Desk for cross-border disputes and market entries.
Sophie is a German attorney, specializing in both commercial and investment arbitration. Sophie has a particular interest in public international and European law, transatlantic issues and German-Italian relations.
Florian Dupuy advises clients in all matters of international arbitration and public international law, and as the head of the firm's investment arbitration practice, has represented both States and investors in high-stakes disputes.
Petrit Elshani is a Kosovo-admitted attorney, specializes in all matters of investment arbitration and international commercial arbitration, and is particularly skilled in investor-State arbitrations, having advised both investors and States in complex, high-stakes disputes.
Here are some of our most relevant engagements
International distribution and agency agreements
Preparation of international distribution and sales agent agreements
Cross-border M&A transaction
Representation of the Turkish buyer in a cross-border M&A transaction relating to a German manufacturer of grinding and brushing tools (share deal)
International sales, service and engineering contracts
Continuous negotiation and preparation of international sales and service contracts for pyrolysis machines
Non Performing Loans Aquisition
Assitance of the purchaser of a large non-performing loans portfolio (asset deal)
Conception and preparation of full contractual and legal framework
Conception and preparation of the full contractual and legal framework for an international transaction processing system / transaction service provider
International licensing and distribution agreement
Continuous preparation of international contracts for a German software manufacturer relating to licensing and distribution