Investment Arbitration
Investment arbitration is a form of international dispute resolution between a private investor and a foreign Government. Sovereign States agree through so-called investment treaties or other instruments (such as contracts or domestic laws) to protect investments made by covered investors in their territory. Those instruments typically grant investors the possibility to bring claims for breaches against their investment before an independent, international arbitral tribunal.
Our Experience
Our firm has extensive experience in this area of law, having represented both investors and States in complex, high-stakes and high-profile disputes across a range of industries. In recent years, we have been instructed by the Government of Kosovo in multiple investor-State matters, and have represented investors in proceedings involving China, Latvia, and Albania.
We are also experienced in providing strategic pre-arbitration and post-arbitration legal advice as well as representation in ancillary court proceedings. Particularly, this includes proceedings on the enforcement of arbitral awards, and interim relief proceedings.
Our Offer
Our services in investment arbitration include:
Pre-arbitral legal advice, such as preparation of legal opinions
Coordination with third party funders (if required)
Representation in arbitral proceedings
Ancillary counselling services on investment law and relevant national laws in investor-State disputes, e.g. as co-counsel and expert
Counsel services in arbitration-related state court proceedings, including representation during annulment and enforcement proceedings.
Arbitrator services as co-arbitrator, sole arbitrator and chair of the tribunal
If you have questions about investment arbitration or if you are facing a dispute that you believe could be resolved through arbitration, please get in touch. We are also experienced lecturers in the field and are more than happy to provide your inhouse team with general briefings or trainings.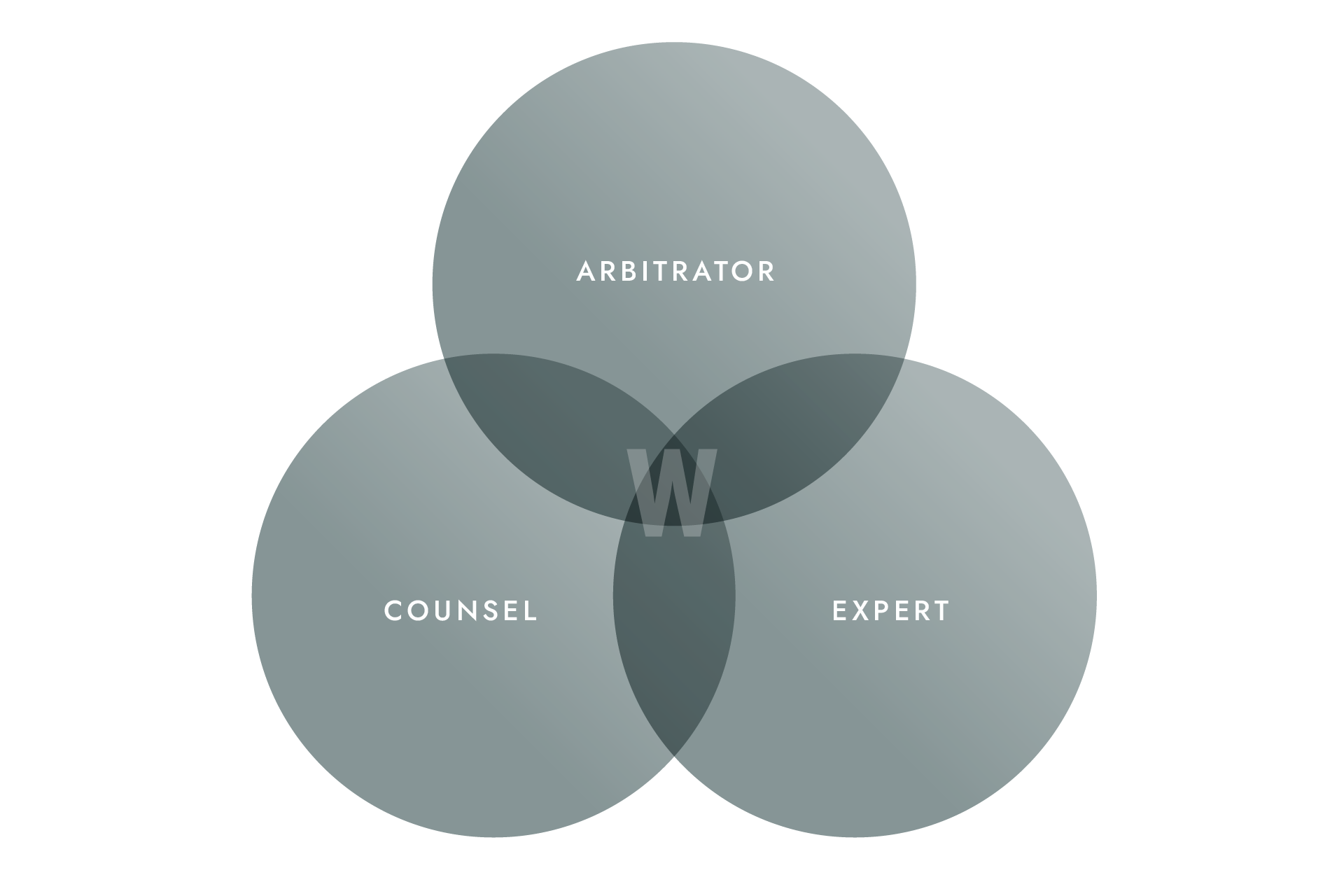 Our experts for all commercial arbitration matters stand ready to assist you.
Florian Dupuy advises clients in all matters of international arbitration and public international law, and as the head of the firm's investment arbitration practice, has represented both States and investors in high-stakes disputes.
Laura Halonen has been a Solicitor of the Supreme Court of England and Wales since 2005. Prior to joining WAGNER Arbitration in 2019, she worked for over a decade for leading international law firms in London, Paris and Geneva (where she was a member of the local bar as a foreign lawyer). She studied law at the University of Oxford (BCL 2009 and MA (Jurisp) (Oxon) 2001).
Petrit Elshani is a Kosovo-admitted attorney, specializes in all matters of investment arbitration and international commercial arbitration, and is particularly skilled in investor-State arbitrations, having advised both investors and States in complex, high-stakes disputes.
With over 15 years of practice, Philipp K. Wagner brings a wealth of experience and a personal touch to the world of dispute resolution, with his work as an arbitration practitioner spanning multiple arbitral institutions across various industries and legal fields, with a particular focus on commercial and corporate law.
Julian is a dedicated German attorney specializing in complex commercial and corporate arbitration, fluent in English, Portuguese, and German, leading the Brazilian Desk for cross-border disputes and market entries.
Sophie is a German attorney, specializing in both commercial and investment arbitration. Sophie has a particular interest in public international and European law, transatlantic issues and German-Italian relations.
Here are some of our most relevant engagements
EMS Shipping & Trading GmbH v. Republic of Albania (ICSID Case No. ARB/23/9)
Representation of EMS Shipping & Trading GmbH in an ICSID arbitration against the Republic of Albania in the transportation sector
Court Proceeding On Intra-EU Investment Arbitration Objection
Representation of a group of German and Swiss investors against a South-Western European State in court proceedings seeking a declaration of inadmissibility of intra-EU investment arbitration
UNCITRAL / PCA-administered Investor-State Arbitration
Representation of a Swiss investor in an UNCITRAL / PCA-administered arbitration against an Eastern European State in the energy sector
Pre-Arbitration Advice in Investor-State dispute
Pre-arbitration strategic legal advice to a South-Eastern European Government in a dispute against an Austrian investor in the energy sector
Enforcement of an ICSID award
Representation of a South-Eastern European State in court proceedings seeking the enforcement of an ICSID award
Mabco Constructions S.A. v. Republic of Kosovo
Representation of the Republic of Kosovo in an ICSID arbitration against Mabco Constructions S.A. in the real estate industry