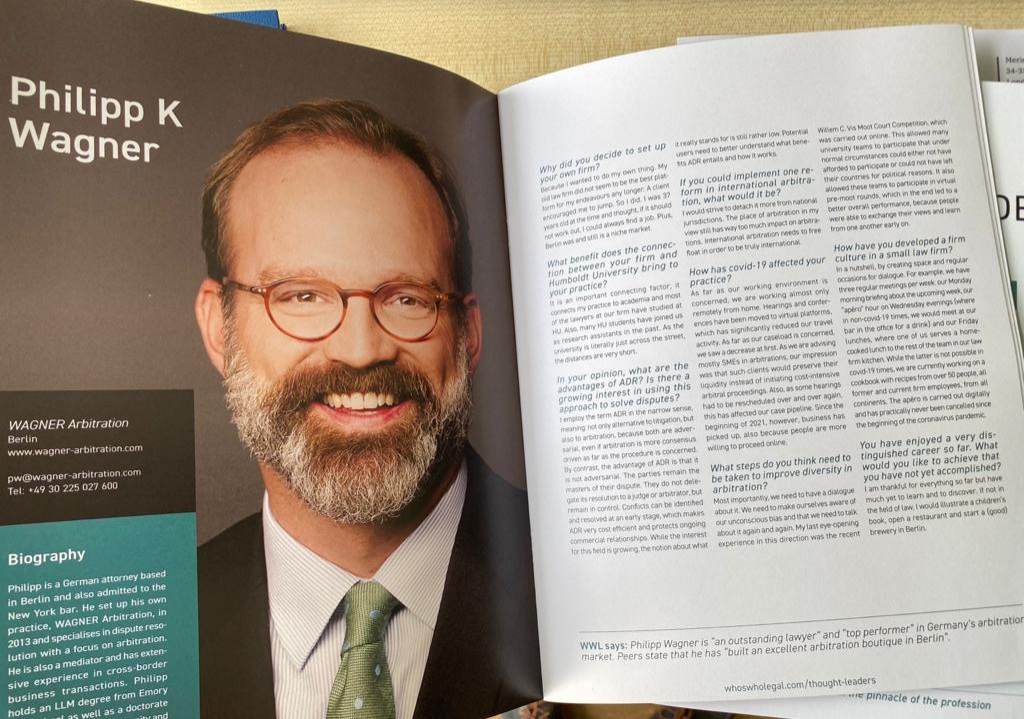 Arbitration
News
Who's Who Legal 2021
6 September 2021
Why did you decide to set up your own firm? If you could implement one reform in international arbitration, what would it be? What would you like to achieve that you have not yet accomplished?
Check out Philipp Wagner's answers to those and other questions in his Q&A with Who's Who Legal (WWL): https://lnkd.in/d7ks9z2.
In the newest edition of WWL, Philipp was recognized as a Thought Leader. We are grateful to our colleagues and clients for their continued support and encouragement!
---
---
About Wagner Arbitration
The law firm WAGNER Arbitration has its offices in Berlin and specializes in dispute resolution with a focus on arbitration. In addition, the firm offers comprehensive counseling services related to domestic and international business disputes and transactions.